We know that to do our jobs well we need to love what we do, and to love what we do we need to feel like what we do is part of something bigger. That is why we take care of the people that work for us in all regards: we nurture their skills, encourage their growth and protect their physical and mental wellbeing.
We train our staff to build the company's future
We handle our team's training directly. We deliver practical courses, coaching and constantly encourage innovation; we nurture talent and develop our employees' skills so that they can grow professionally every day.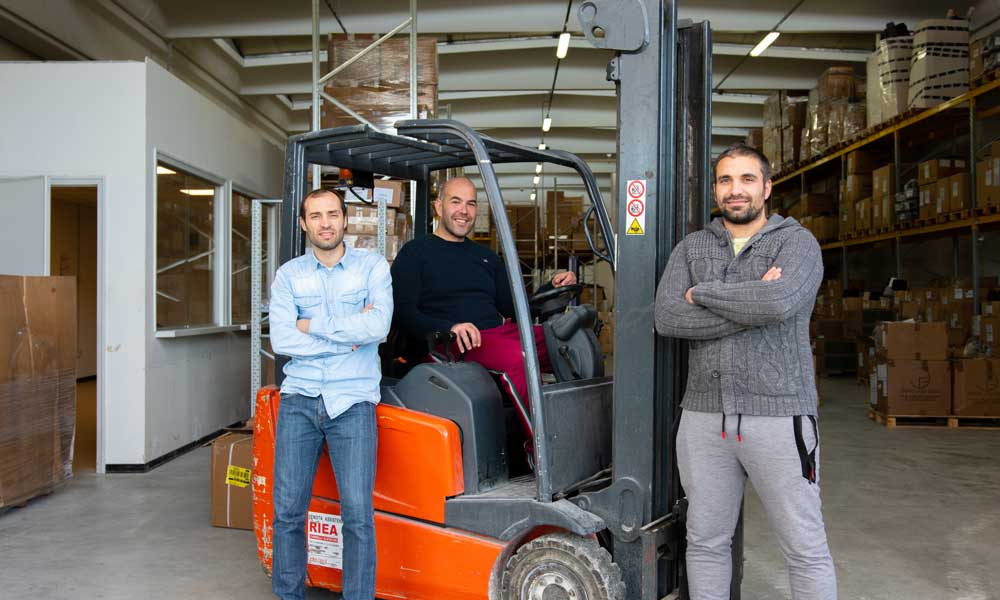 We build a professional community that is serene, constructive and fair
We share our objectives and vision with our employees. With their help, we have built an environment that is serene, healthy and constructive, where everyone feels valued, stimulated and understood as a person. Did we manage it? Judging by the extremely low staff turnover and the smiling faces that we see every morning, it looks like we did.
We invest in our employees' happiness to make us stronger
We know that a happy employee is more productive, but it also enhances their lives outside of work, which is why we continually invest to improve the working conditions for our team.
Large windows in our offices
to absorb the positive energy of natural light and enjoy the surrounding views.
Photo walls and aromatherapy
in offices without windows so that we never feel confined to four walls and alienated from the outside world.
Air conditioning and heat exchangers
in all offices to keep the temperature and air quality at optimal levels.
Work/life balance
thanks to a timetable that allows staff to juggle their professional commitments with their family life and free time.