We are a high-tech manufacturing company with an artisan soul.
We imagine, we create, we craft, we always aspire to excellence.

This our idea of fashion. This is our attitude. And we call it KNITTITUDE.
We are a manufacturing company that encourages creativity at every stage of the job: from advice during the conception phase to research into innovative methods to make the production process increasingly efficient and sustainable.
Artisan soul.
We care about every little thing we make. Design, knitting, sewing, washing, pressing, checking, packaging: everything is done in the best way possible.
We use the best digital prototyping technologies to speed up production and reduce waste, and we are able to design accessories for virtual reality.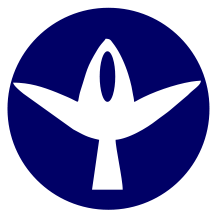 We care about our people's talents, we cooperate as a team to do always better and we cultivate a network of constructive relationships.
We have developed ecological production processes to reduce pollution, waste and energy consumption and we are committed to always improving our standards and receiving new certifications.
Abbiamo scelto di lavorare in un luogo meraviglioso, fuori dai grandi poli industriali, e We decided to work in a wonderful place, away from the large industrial estates, and we foster a fruitful relationship with the region to do our part in the community.
Our story, our roots, our evolution.
Feel Blue was founded in 2015 by Filippo Bracci, now creative director. According to an ancient document, our founder's ancestors managed a spinning mill back in 1719. This passion and age-old knowledge have been handed down for generations in the Bracci family and have fuelled their creative and entrepreneurial spirit to the present day. Feel Blue started out as a stylistic consultancy company in 2004 and quickly made a name for itself amongst the most important Asian fashion companies. Then, in 2015, we made the leap. We have become a manufacturing company with a high level of creativity, and we have earned the loyalty of large international fashion brands that trust us to transform their "moods" and inspiration into fashion accessories that are ready for sale. Filippo's love for his region and his roots drove him to establish the company here, away from the big industrial hubs, at the foot of the Sibillini Mountains, or as the poet Leopardi called them, the Blue Mountains, because at sunset they turn blue, like Feel Blue.